I get many letters and e-mails from people writing in to tell me about the problems and situations where they have been unhappy with salespeople. I have long spoken out and highlighted the conflicts of interest that exist among various players in the financial services' industry. Brokers who work on commission certainly head the list of those who may not have your best interests in mind when they recommend particular strategies or products.
I have highlighted the inevitable conflicts of interest that come into play when you are seeking advice from someone who has a vested financial interest in a transaction you may make. Obviously, if you go to your local Honda dealer, he's not going to sing the praises of buying a Chevy (if he doesn't sell them) and he is even more unlikely to suggest going without a car and living someplace where you can access to good public transportation.
Good brokers can do well by their clients. Brokers, who get paid on commission, work in various facets of the financial services industry. Real estate agents work with home buyers and house sellers; insurance agents deal in life, disability, home, auto and other insurance lines, securities brokers deal with investments, etc.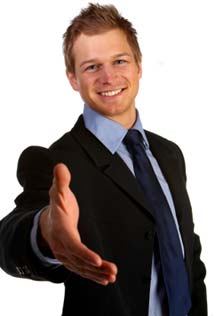 Good financial salespeople can add value. Here are the attributes of the best financial brokers I've interacted with over the years:
They're upfront about being brokers and don't hide behind obfuscating titles. Good agents and brokers call themselves what they are. A real estate agent isn't a housing consultant and an insurance agent isn't a risk reduction counselor.
They think first about recommending what's best for their client and not what's best for maximizing their own short-term commissions. Years ago I remember working with an excellent real estate agent who advised me not to buy at a particular time. It was the right advice for many reasons at that time and enabled me to buy after the real estate market softened and I was better positioned to purchase. Guess who my got my future business (and referrals) when I was ready to buy?
They know what they're expertise is and when to seek outside experts. A good insurance agent, who specializes in say health and disability policies, won't try to dabble in investments or selling real estate.
They welcome educated customers, those who are shopping around and those seeking second opinions. A good agent isn't threatened by questions, outside research and your obtaining other opinions. Note: In the case of real estate agents, I advocate working with just one agent at a time in a given geographic area.
When you stop and think about it, all compensation systems come with conflicts of interest. For example, do you think that an attorney who is working on an hourly basis is free of conflicts? Of course he isn't - he has an "incentive" to work and bill you for more hours.
If you're considering hiring financial help, be sure to read my recent
article
on the topic.