Q: Can you please advise how owning a home will affect my children's qualifying for college financial aid?
A: You are wise to question how the financial aid system works. Just like our nation's tax system, the more you know, the better able you will be to legally position your finances to maximize your children's eligibility for aid.
For advice and counsel on this topic, I turn to veteran financial aid expert Kalman Chany, author of Paying for College Without Going Broke, 2009 Edition published by Princeton Review. (
I've completed a summary of his book.
) From a financial aid perspective, the federal financial aid analysis ignores the home as an asset and also ignores the debt you owe on your home (as well as other debt such as on consumer loans) when determining your financial need. The financial aid process only considers debts against assets listed on the forms. This would include real estate loans and margin loans against investment assets.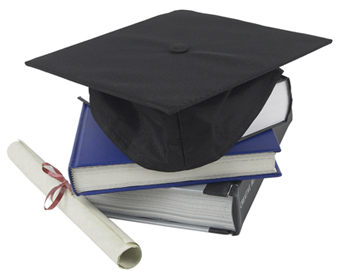 "...the more selective colleges that elect to use the institutional methodology (which looks at home equity) rather than the federal methodology (which does not) do recognize one kind of debt - mortgages, first and second, on your home," says Chany. These schools also include at least a portion of the value of your home as an asset. For example, a number of highly selective colleges count the value of your up to 2.4 times the parents' total annual income. Some schools only count up to 1.2 times the parents' income while others ignore it completely if a family's income is below a certain threshold.
The federal financial aid formula provides an "income protection allowance (IPA)" - in other words, an estimate of how much of a given family's income is needed to pay for living expenses (e.g. housing, food, clothing, etc.). The IPA varies based upon the size of the family. For example, a family of four, with one child in college, can supposedly live on $27,250. Chany points out that the IPA, "...does not take into account the cost of living in your part of the country."
For families living in or near a higher cost metropolitan area such as Los Angeles, San Francisco, New York, where the cost of living is quite a bit higher than average, Chany recommends that you provide each college's financial aid office a detailed budget of what it actually costs your family to live.
Because colleges do not recognize debts such as auto loans and credit card debt, if you have sufficient assets available (which do count against your aid) to pay down those loans, doing so will enhance your financial aid award.
In terms of valuing your home, Chany advises that the aid forms are not asking what you could sell your home for if you took a number of months to sell it but rather the price you get for it, "If you had to sell it in a hurry - at firesale prices..."
Ultimately, using a home equity loan to help pay for college expenses is worth considering because doing so reduces your equity in the property which helps future aid awards from colleges that consider home equity an asset. Chany also points out that home equity loans tend to be available at reasonable interest rates (although I would caution that this is not the case for those with less than solid credit scores) and the interest is generally tax deductible.